Wan & Richard | Elm Hurst, Ingersoll
Talented photographers
Justin and Vy are excellent photographers and a wonderful couple to work with! They are so punctual, detail-oriented, considerate, and cheerful. From the initial consultation to a comprehensive itinerary and finally the wedding day, their rich experience and professionalism have greatly relieved our stress of wedding planning and enriched our happiness on the big day. My husband and I are both very introverted and shy at posing for photography. We felt so lucky to have worked with Vy and Justin because they were so creative and skillful at making us feel at ease and bringing out the deep love and joy in our hearts. Our wedding day was extremely hot and humid, but Justin and Vy seized every second to capture every beautiful moment. We felt extremely grateful to have the perfect day preserved by the awesome work!
Matthew & Luxi | Liberty Grand, Toronto
Best photographers ever
Justin and Vy had done an absolutely beautiful job in taking our photos. We were initially attracted to their shooting styles, concepts of lighting, and creativity. Before taking our actual wedding photos, Justin and Vy provided a get-to-know-you session that we used for our engagement photos. This photo session allows both of us as clients to communicate with our photographers what our styles are in terms of photoshoots, lighting, and overall concepts. In addition, it provide an opportunity for us to share our love story to Justin and Vy, so that they get to know our personalities and backgrounds. This truly shows their dedication towards not only wedding photography, but also personalized commitments for their clients.
Mirandi & Dan | Rose Chapel, London
Absolutely the best
Absolutely the best!!! My engagement and wedding photos are gorgeous. Professional and so lovely to work with. It violently thunderstormed during our engagement photos, and they managed to make it work so lovely. We have beautiful unique photos because of them! Especially the storm rolling in over the flower field! I'm so nervous in front of the camera and they made me feel so much better!!! Our guests at the wedding commented how lovely Justin was and how professional. And I couldn't agree more! I will, without a doubt, use The Right Moments for any future events that need to be captured!!
Riana & Jake | Croation Hall, Kitchener
Excellent services by excellent people
What we admired about them was their patience with our children, and their relaxed demeanor which made any photo shoot we did with them very laid back and natural. They work professionally, aiding you through the process of the photo shoots to ensure you are receiving the best quality shots possible. They have a meticulous record of paying attention to fine detail. Our wedding was very big and the process proved to be quite hectic, but when it came to the photography, I felt a sense of relief. I knew everything would be taken care of. Our wedding photos reduced me to tears. The work they put into our special day and there on after with the editing process was amazing. They captured the entirety of our wedding in such a manner that looking back at the pictures brings you right back to that day.
Shelby & Dave | Purple Hill, Thorndale
Absolutely amazing
Justin and Vy were amazing! Any ideas we had for pictures they used and also incorporated their own to make them better. Our wedding photos turned out perfect and we could not have asked for a better couple to work with. They aren't afraid to try new ideas and were very creative with some of their shots that no one else would think of.
Michelle & Miloš |
Pine Valley Chalet, Kitchener
Could not be more perfect
My husband and I loved this photography duo! They were the right photographers for us and I believe will be awesome for many others. They are very precise and innovative with their photography. They definitely know their camera around large wedding parties. And I really enjoyed the surveys as they got to know me and my husband that much better and the photos that were meaningful to us and that weren't missed on our big day! They have lots of contact with you from questionnaires to get to know your taste in photography and every photo we wanted was executed with style.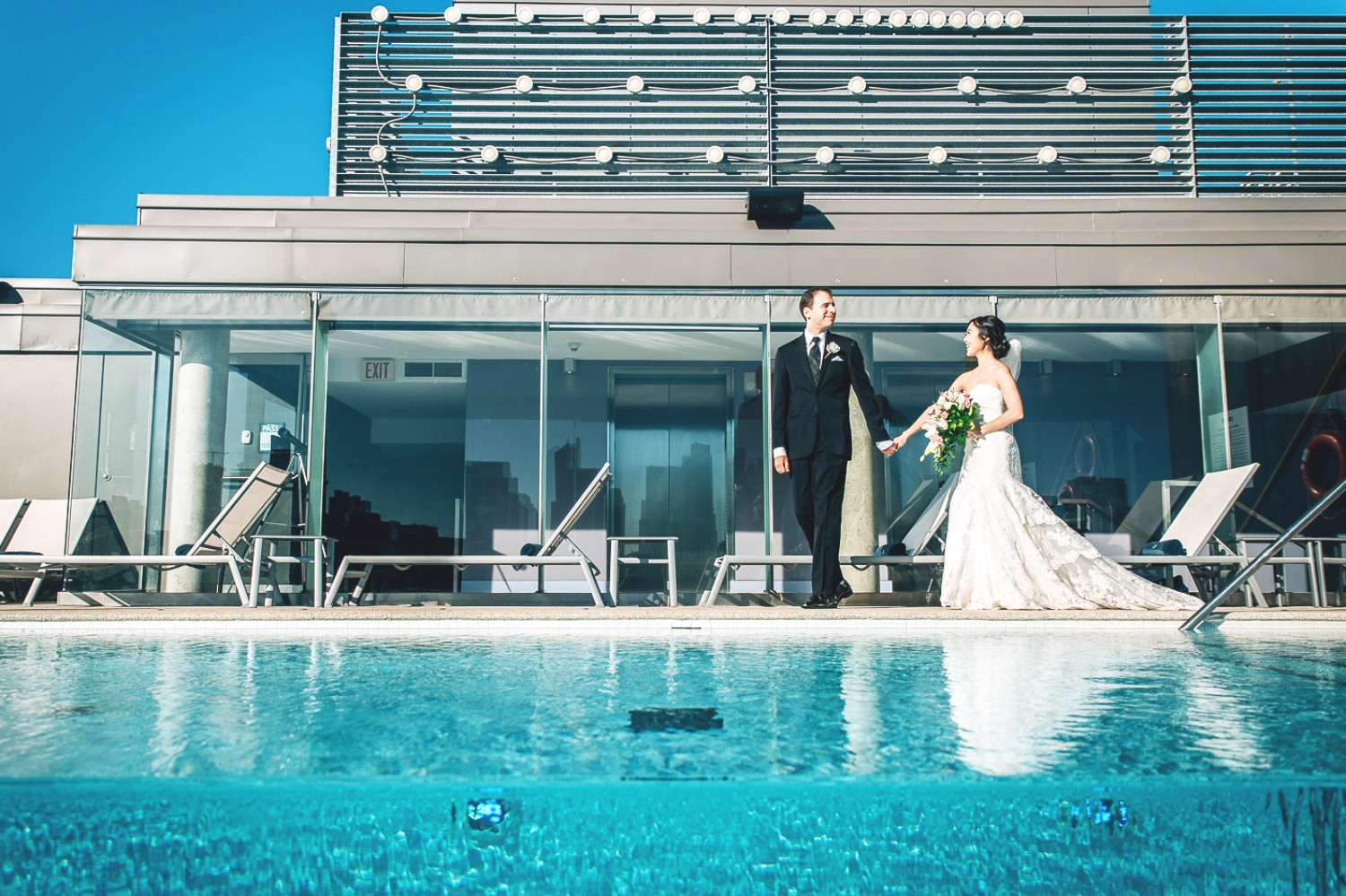 Lisa & Greg | Thompson Hotel, Toronto
Incredibly talented
Justin & Vy are both incredibly talented as photographers, skilled at itinerary arrangement, and just generally wonderful people to work with. They took wonderful engagement shots, and then went on to produce beautiful wedding photos that poetically communicate the entire story of the day. They eagerly took advantage of impromptu photo opportunities as they arose. On top of that, they were punctual and flexible enough to help keep the day running smoothly, helping us improvise in at least one awkward scheduling situation. We highly recommend them to anyone looking for stellar photographers to share and preserve your most important moments.
Michelle & Steve | Highland Country Club, Toronto
Great experience
We had a great experience working with The Right Moments Photography! They met with us in advance of both our engagement photos and wedding to discuss our plan for the photos and ensure we were all on the same page. They provided a helpful wedding day photography planning guide to outline the schedule and prioritize photos. They met with us after the engagement session and wedding to review photos. They were very organized and thorough and listened to our wishes. We were impressed to say the least!
Ashley & Andre | Jam Factory, Toronto
Great portraits and candid pictures
These two were GREAT on our special day! They captured our Tea Ceremony and then the reception party! They were patient, flexible and great directors. They blended right in to the main event and our families loved them. The best part is getting the link and seeing the end product, came approx 8 weeks after. The pictures blew me away and we had such a great time reviewing with your family. There were GREAT portraits but what I loved the most were the candid pictures and that they really captured moments through out the night. I felt like I got to relive all the feelings seeing all the candid expressions and even little things I may have missed! High recommended!!!